I took Tommy to
Touch A Truck
on Saturday. What an amazing event! For just $5 you can explore about twenty real trucks.
The kids can climb in them, look at all the equipment, and even get in the driver's seat and beep the horn. The firefighters, police officers, and other vehicle operators are also there to chat with you and answer questions about the trucks.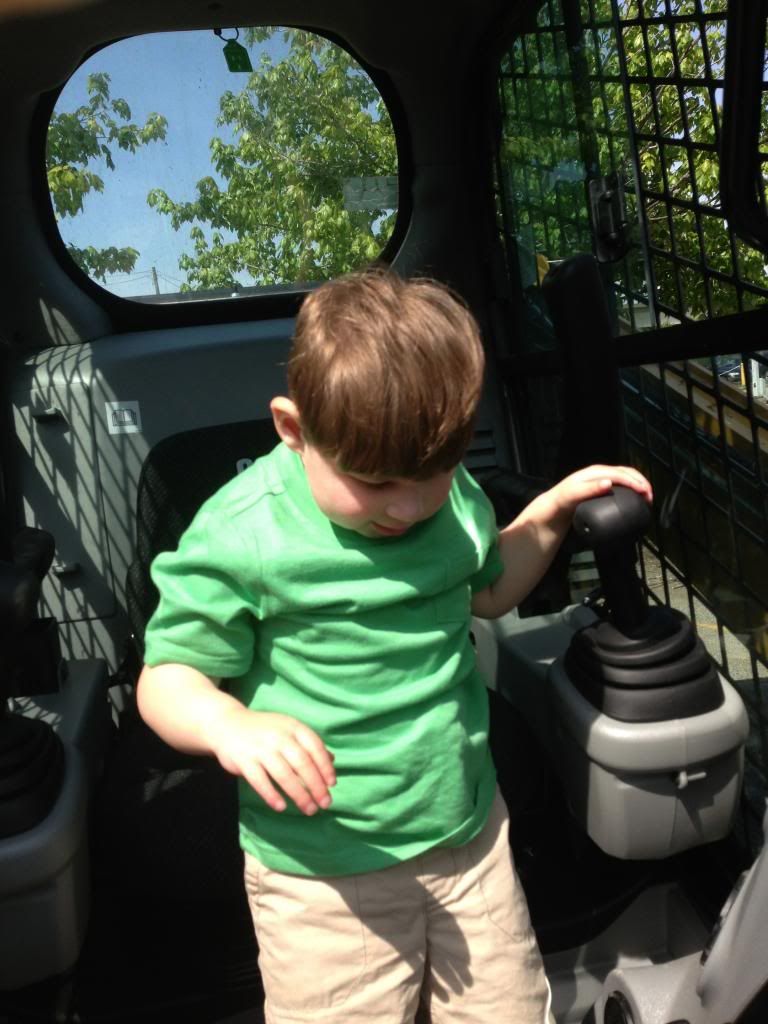 Tommy in the cab of a construction vehicle.
And beep the horns they did! Imagine crowds of parents and children, and twenty trucks intermittently beeping and honking. Then add in some wailing sirens and you have a good idea of the auditory chaos that is Touch a Truck.
It is a lot for a sighted child to handle. For a blind child like Tommy, the unfamiliar and unpredictable sirens and honking horns are very challenging. A year ago he would not have been able to handle it. I let him know beforehand that it would be loud and crowed so he could be prepared.
It also helps that his school is in an urban area so he is more used to the sounds of traffic. His teacher believes in real life learning so he and his class have had the opportunity to travel in the community surrounding their school. I love that! It is important for Tommy and his class to participate in community events. Their participation also presents an opportunity for people in the community to learn about Tommy and his classmates. It's a win win!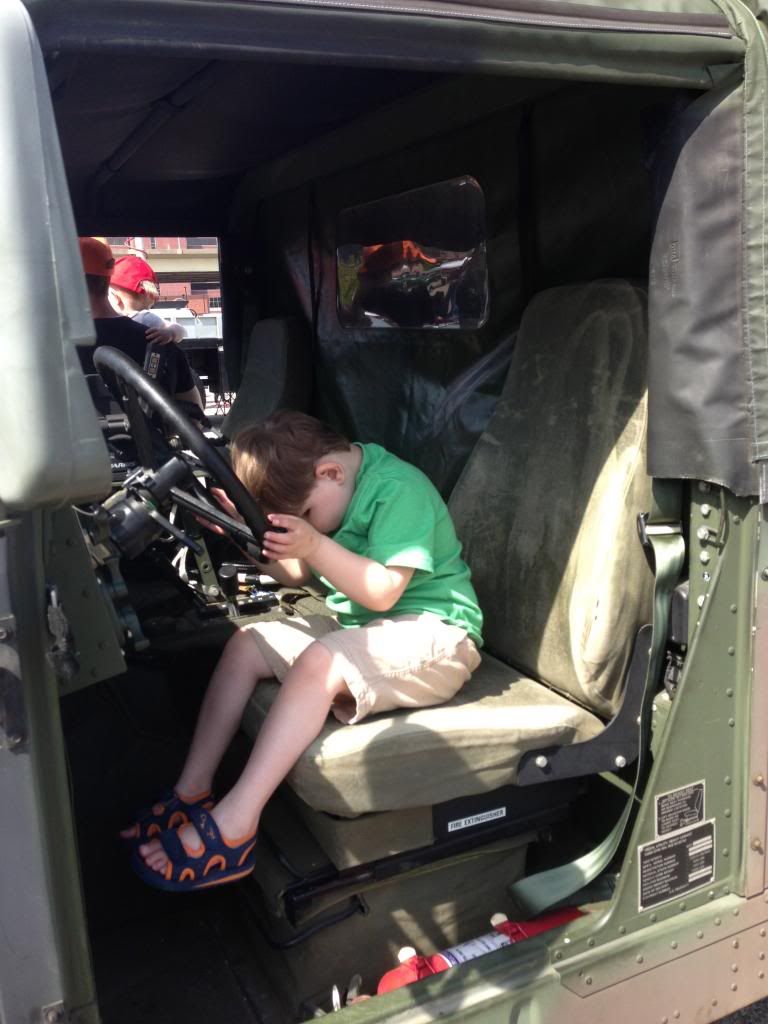 Practicing until he gets that self-driving Google car.
But back to Touch a Truck! Tommy has a couple trucks that he loves so I thought this would be a good opportunity for him to explore some real trucks so he can understand more about the variety of trucks that exist. I knew it would be hard on him though.
I am happy to say that he lasted 40 minutes at Touch a Truck. He probably explored 8 vehicles. He clung to me and I had to carry him for most of the time but he didn't have a meltdown.
We will definitely go again next year. And next year I'm bringing a helper because carrying a 36 pound child in the hot sun is not easy. I noticed the more experienced parents had brought earplugs for their children. Since Tommy gets most of his information through his ears I don't think he would willingly wear earplugs. I do think it's a good idea for those who can manage it!
Another mother told me there is an event like this in Florida soon that will even feature a helicopter! See if there is a Touch a Truck event in your area.
Even though this was not Tommy's favorite event I do think he learned a lot from it. Anything that helps the world make sense to Tommy is worth it in my opinion, and even difficult experiences can be worthwhile.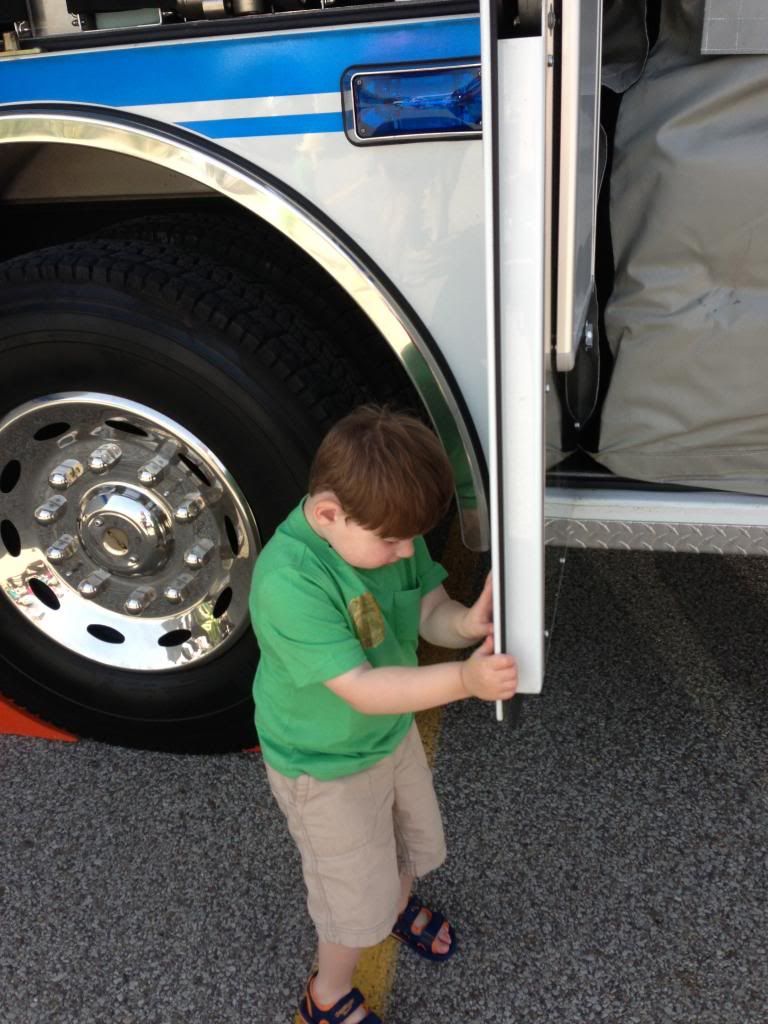 Yes, Tommy found a door to play with on one of the bomb squad trucks.