Today Tom played me some guitar. He spends a lot of time playing with this silly dog guitar. It's a target toy and Tom has many toys from this B. line. Check them out!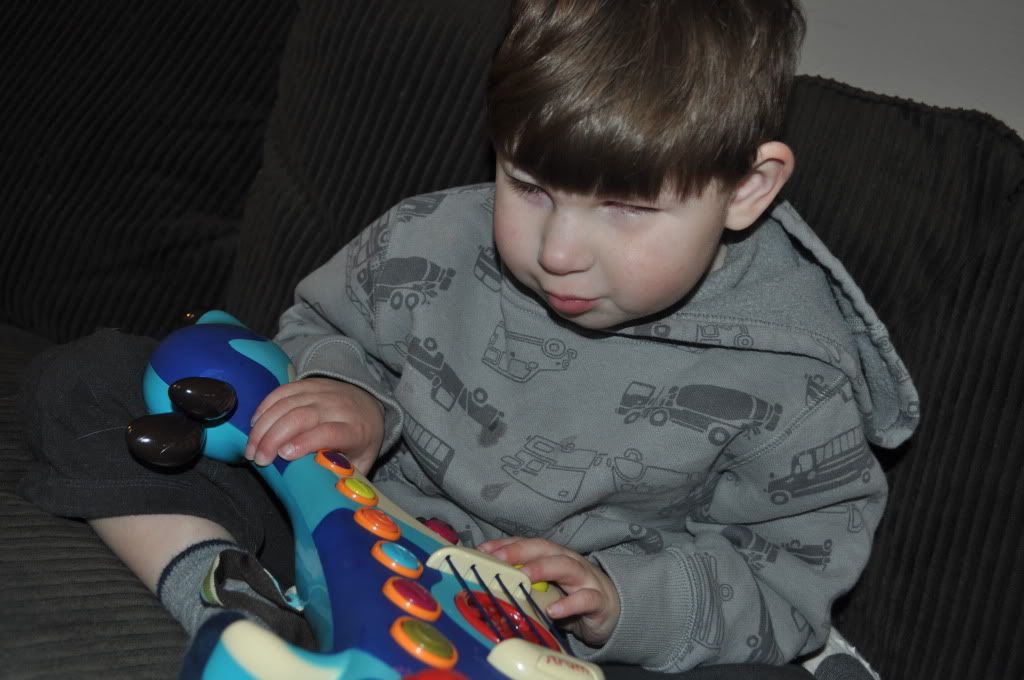 Music is serious business!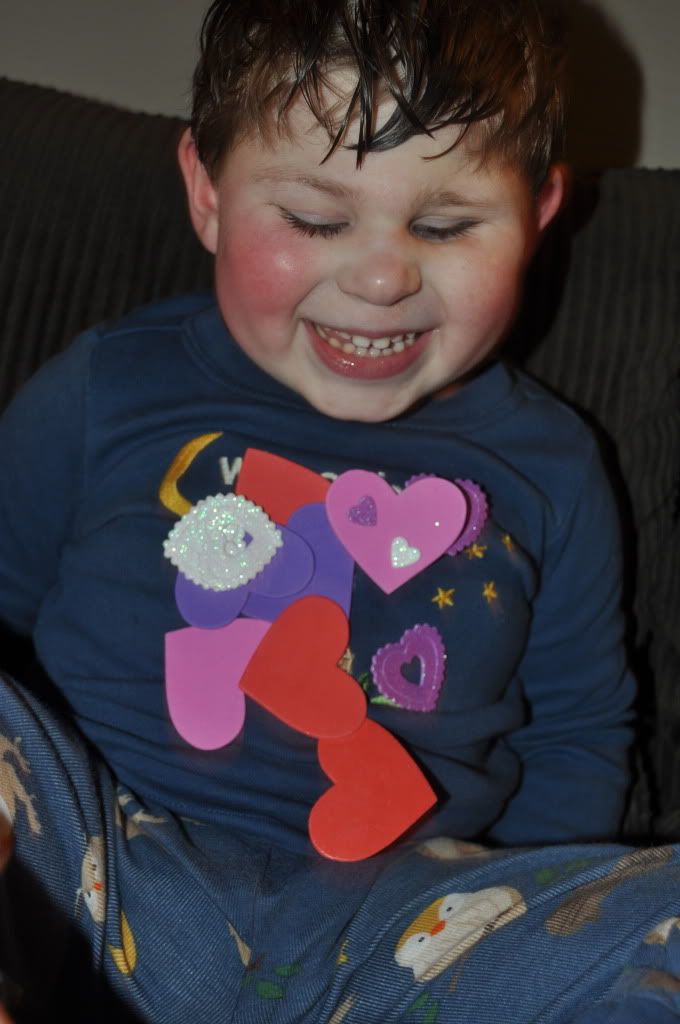 Sicker fun after his bath!
We have been having lots of fun with foam heart stickers. Getting in the mood for Valentine's day. I have to remember to order the cute valentines from National Braille Press that have scratch and sniff!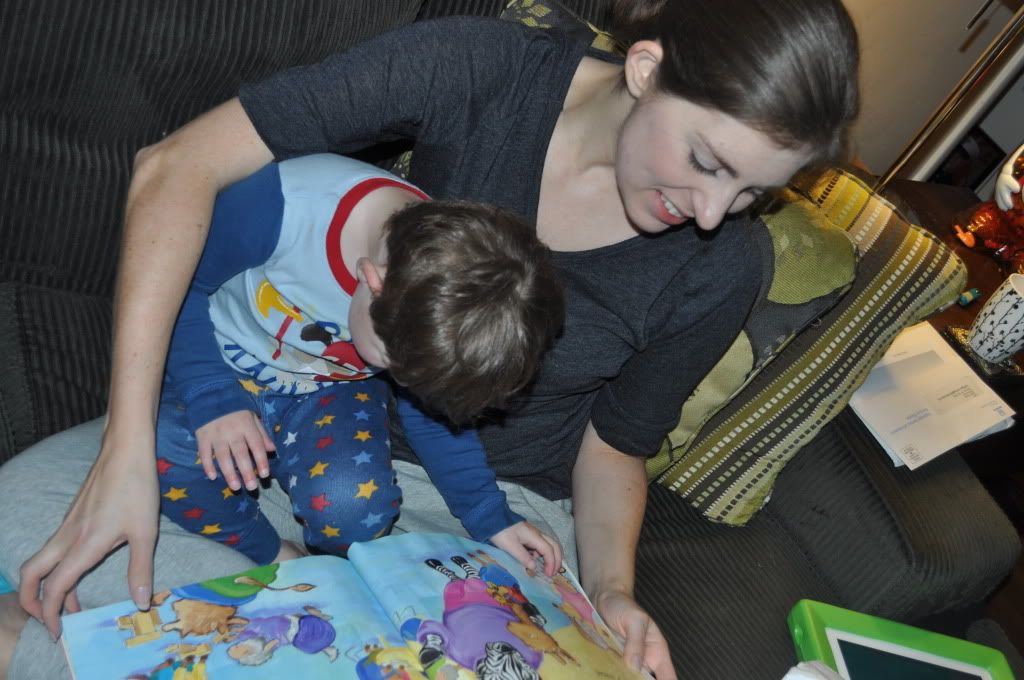 Reading "Lama Lama Misses Mama"
We had "Lama Lama Misses Mama" for one day before we had a little accident. It was the first time we read it and Tom threw up on page 5. Whoops! Sometimes you just can't predict tummy troubles with a tubie kid. It could be illness or it could be nothing. You just never know!
He was fine later and the book cleaned up great. I think we will get more Lama Lama books. He loves the rhyming and it kept his attention from the first read. That never happens!
Still loving Chuck the Truck! This is a great toy for blind and vi kids. Chuck moves around and says many phrases. Tom loves to follow Chuck around the living room.